Here are some of our top tips and recommendations for pregnancy, childbirth and the early days with your new baby or babies. Please note that some of the links below are affiliate links. If you make a purchase through an affiliate link I will earn a small commission (at no additional cost to you).


I have 3 favorite items for your hospital bag.
The most amazing water bottle that makes taking a sip in labor a breeze.
Honeysticks are a super easy way to get a shot of sugar during labor and birth. They are usually considered to be liquid and can work for most hospital restrictions on eating that you might come across.
A durable bluetooth speaker that you easily use in labor. It's waterproof which means that you can even hang it in a shower!

Lamaze Online Childbirth Education - In partnership with Lamaze International, we are proud to offer Lamaze online classes for parents. Online classes provide an engaging and self-paced learning environment, allowing parents-to-be and new parents to virtually interact with Lamaze-certified educators and healthcare experts through all stages of pregnancy, preparing for labor or a VBAC, breastfeeding and parenting.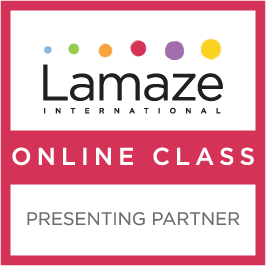 Parents Building Confidence Facebook Group - This is a great group for expecting parents to share their experiences and discuss birth in a positive way.

Aegis Baby Wrap - This wrap makes holding baby in the hospital safe and easy. We love this solution to help exhausted mothers achieve easy and safe skin to skin bonding and increase breastfeeding rates at the same time.


Depends Silhouette for Postpartum Bleeding
Our clients find Depends Adult Diapers to be the easier to use for postpartum bleeding. They are convenient and replace the traditional mesh underwear with a pad.
SplendidSpoon - Nourish the new mom with these delicious plant based smoothies and soups delivery right to your door. Who has time to cook nutritious meals when you are caring for a new baby? Use this link for $25 off your first order.

Daily Harvest - Make your first weeks with new baby easier with delivery of yummy soups, smoothies and more. You might have a freezer stocked with casseroles, but sometimes new parents would prefer fruits and veggies delivered to your door and ready to eat in just minutes. Use this link for 3 free cups with your first purchase.
SmoothieBox - A convenient and healthy breakfast alternative. This smoothie's secret super power is a dose of collagen in every serving.