If you are a birth professional, then I bet you put a high value on education.
Wouldn't you agree that educated clients tend to have more positive birth experiences AND make better clients.
The purpose of the SupportingHer Birth Professional program is to allow doulas and childbirth educators to easily provide an additional resource to all of the clients that they work with.
3 simple steps to get your clients free access to SupportingHer:
1) Join the program
2) Receive a spreadsheet with 50 coupon codes for the SupportingHer course
3) Give out one code to each of your clients.
When your codes run out, we send you more.
Birth Professional Subscriber - Stefanie Kelly
Stefanie and her doula partner Melissa have been birth professional subscribers since 2018.
SupportingHer Course Curriculum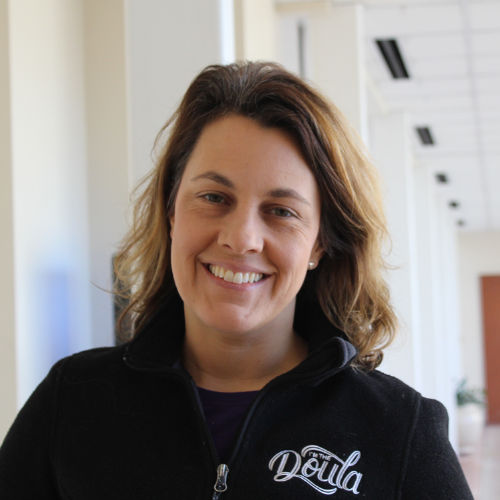 Hi, I'm Alice.
SupportingHer owner and lead educator
Early in my doula career I recognized the power of a prepared partner. I believe that partners want to do the right thing, but just don't know what to do. This idea led me to the creation of the SupportingHer program.
After developing the course, I began giving free access to all of my doula clients and Lamaze class participants. Then quickly realized that other birth professionals could also benefit from this program as a resource. And, this Birth Professional Subscription was born.
Beside working with clients and hanging out with my family, I'm current loving making videos for YouTube. Check out my channel here.