Most hospitals and other birth facilities will offer a detailed, free tour to expectant parents to show them the lay of the land and answer any questions that might be brewing. They will show you where you will give birth, where you will go after the birth, and other important information about the facility. Seems simple enough - but is a tour really necessary? This question comes up quite a bit as couples prepare for the big day of the birth.
The short answer: YES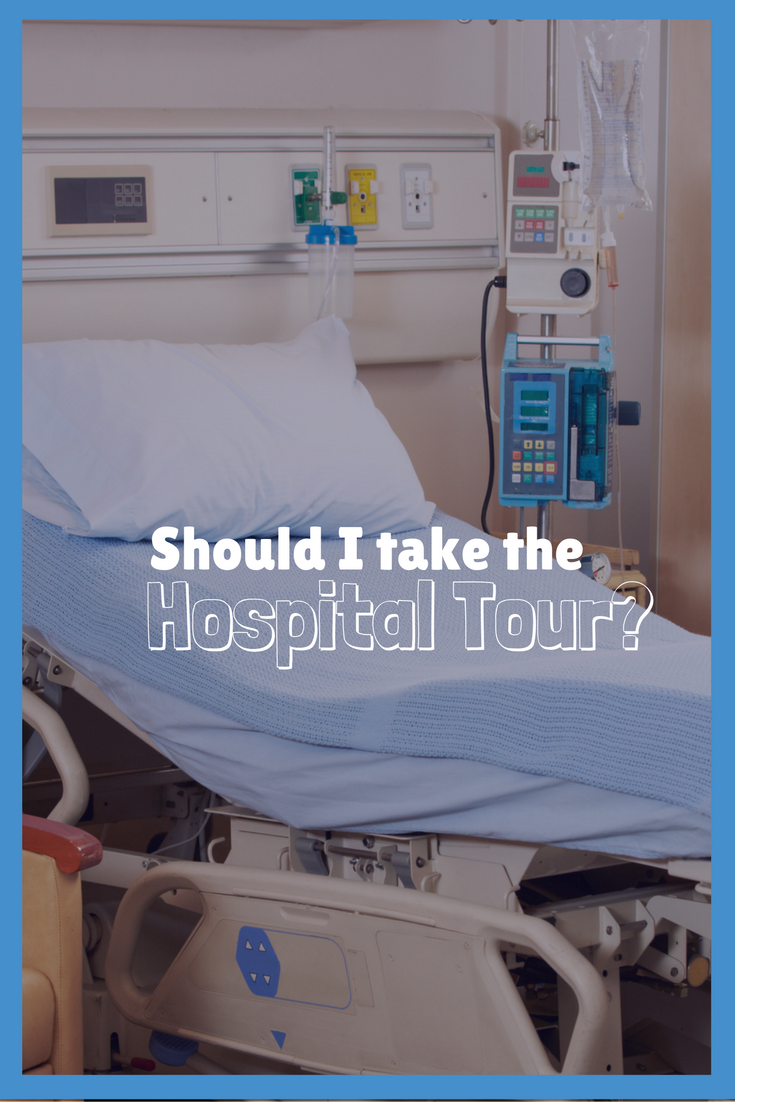 Not only will going on a tour familiarize you both with the environment in which you will be giving birth, but you will be able to counterbalance a (possibly) hectic and unknown labor situation with the confidence of knowing where to go and what to expect.
Here are some topics that are typically covered in a Labor and Delivery facility tour:
Parking - Where is the best place to park? How much does it cost?
Where to go - Are there multiple entrances to the hospital and specifically to Labor and Delivery? If so, which one is the best for quickest and easiest entry? Is there a special after hours entrance?
Pre-registration - What forms are needed? Does pre-registration save time?
Triage - What is a triage room? Why do people go there? Does this facility have a triage room? What is the process for being admitted into Labor and Delivery?
Accommodations - What do the labor rooms look like? What is provided for labor (birth ball, shower, squat bar, etc)? What do the postpartum rooms look like? When do you go to the postpartum room? Where do partners sleep? Where can you get coffee? Snacks? Is there Wifi?
Nursery - Is there a newborn nursery? What are the hours and how does it work? Does the hospital suggest rooming in with the baby? What support is available?
Services - What childbirth or classes are available? Is there breastfeeding support on-site after the birth? What information is provided when leaving the hospital? What services are offered postpartum?
The Staff - Though it is unknown who will be part of your birth team on the big day, you will likely meet several staff members and get a feel for the culture at that location. Are the staff members friendly? Who will you speak with when you first arrive?
Visitors - How many people can be in the room during labor and/or delivery? Are there designated waiting areas for family and friends? What are the visiting hours for after the baby comes?
Other - Anything you want to know! Now is the time to speak up and ask questions. The purpose of the tour is for you and your partner to leave feeling informed and more comfortable with the facility and all that it includes.
Ok, so now you're on board, but probably thinking, "When do we actually take the tour?"
Many people take a hospital tour towards the end of the pregnancy - sometimes in the early to mid 3rd trimester. However, if you are in the process of choosing a provider or considering multiple birth locations - go as early as you can!
Nowadays many hospitals offer a virtual tour, complete with photos and videos - sometimes even testimonials from previous patients. This can be a great option if your schedule does not permit an in-person tour. However, there is something to be said for a run through - actually going to the place, parking the car, and walking up to the door. It's a dress rehearsal!
Make it fun - a date night maybe! Hospital tour and dinner? Sounds like a plan.
Being the support person can be a challenge. Check out SupportingHer, Childbirth Class for the Other Half